We help develop
your business future!
National Senior Benefits is a National Independent Insurance Marketing Organization with superior products and top agent commissions. (Asurco Insurance Marketing) Same ownership, same staff, same location just new name and more final expense products...
How do we work?
SECRETS OF SUCCESS...
We believe that one of the best secrets of success is partnering with companies that give an insurance agent the opportunity to compete and succeed. National Senior Benefits has recently partnered with some great companies, thereby giving you a competitive edge and the company strength to compete with the big boys. We also have the lowest cost life insurance premiums for almost any size life insurance policy.
Most Independent Life and Health Insurance Agents have learned (or need to learn) the secrets of marketing success in this business. An agent can hardly ever make substantial money with just one company. One company simply does not have the products available to fit virtually every sales situation. If you want to stay in this business and have it be financially rewarding - just don't walk out of the home without an order. if the client is ready to buy something. With the Aging of America and the Baby Boomers getting older, I have trouble seeing the end of the growth to this market. In 2011, the Boomers start turning 65—there are 76 million of them coming on in (including me in 2012). In 2006 there are 5000 people per day turning 65.
That is 5000 prospects per day for insurance agents. Most of these 5000 need an insurance agent they can depend on and trust for knowledge, advice and great Senior Market Products.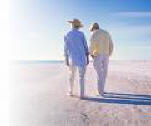 That is where you come in. Being the insurance expert they can rely upon. That is where we come in. Supplying you with the products and consultation needed to supply these products to the clients.
We at National Senior Benefits understand the environment that an agent faces when he or she is in the field working with a client. Years of experience being where you are has helped to empathize with you and it has given us the knowledge to help you succeed.

Our staff works directly with you the agent to support you in understanding the products, application questions and even helping when you may have a problem with underwriting or other company related issues.

We also strive to give the agent the highest possible commission with a choice of lead programs. You may find out more information regarding our commissions and lead program by contacting one of our staff members.

The staff of National Senior Benefits are dedicated to helping you any way we can. We go out of our way to help our agents however we can. i.e. you need an application; we will email or fax you one, you are in need of a quote or help with a product for a particular client; call us and we will help you.
Our Mission
To Provide agents the most marketable life and health products available; to offer very competitive products with the highest compensation available to agents and agencies.
Company Profile
I am Joe Moore, Regional Marketing Director. I have been in the life and health insurance business since 1987, having represented many companies.

In 1991, my son Tim Moore graduated from East Tennessee State University with a degree in business management and has been with our company since graduation.

In 2004, my youngest son, Greg Moore, graduated from the University of Tennessee. He returned to Morristown to join our company, helping with office duties, internet design, and recruiting agents.

We became an IMO for Shenandoah Life Insurance Company in 1998 and since we have added many companies with IMO contracts, which results in the highest available commissions to our agents.